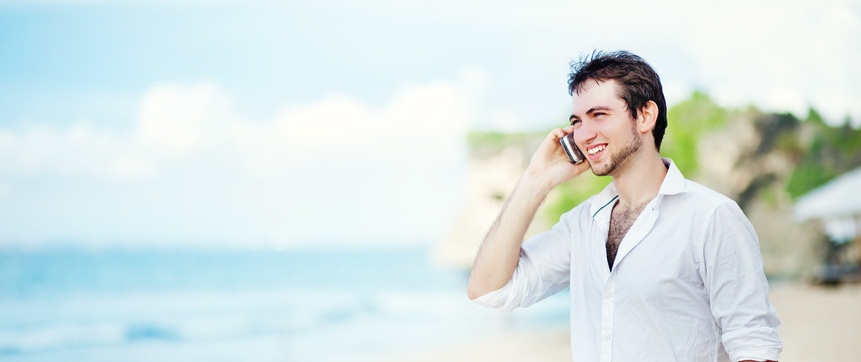 Holidaymakers travelling outside of the European Union (EU) this summer are being warned to switch data off on their mobile devices or face the financial consequences.
The warning comes from you uSwitch.com, which found that nearly a fifth of travellers failed to switch off data roaming while abroad. The price comparison website calculated that an average user travelling outside the EU could rack up £300 in data charges from a modest amount of video streaming, emailing and web browsing.
IT said that by simply visiting one or two webpages and updating a Facebook status, overseas travellers could expect to be charged almost five pounds, regardless of carrier.
Cases of 'bill shock' are falling  
Cases of customers discovering monumental data charges – known in the industry as 'bill shock' – have fallen in the EU since regulations were introduced in 2012, which caps roaming charges within European countries. Furthermore, EU carriers will be forced to make further caps from 1 July 2013.
The new regulations will enforce a £43 (50 euro) cap on overall data usage, while outbound calls will cost a maximum of 21p per minute.
Technology expert at uSwitch, Ernest Doku, said that travellers should speak to their network provider to see if there were any 'bundles' available to reduce costs. However, Doku said that the only way to really limit the damage was to switch data roaming off altogether.
"If you want to use the internet, wait until you can get WiFi at a hotel or café," he explained, adding that travellers with unlocked phones could also buy local SIM cards as a way of sidestepping heavy charges.
The price comparison website said that it was worth checking which countries were actually part of the EU. Of the 1000 adults interviewed by uSwitch, almost half identified Croatia as being part of the union, when in fact it is not. Also, almost a third incorrectly identified Turkey as being part of the EU.