M2 Computing are proud to announce their entry into the 2019 British Kart Championships continuing their support of young racer, Harvey Roffe.
Both have had a successful partnership together over the last couple of years racing in club events at both Bayford Meadows and Lydd kart circuits.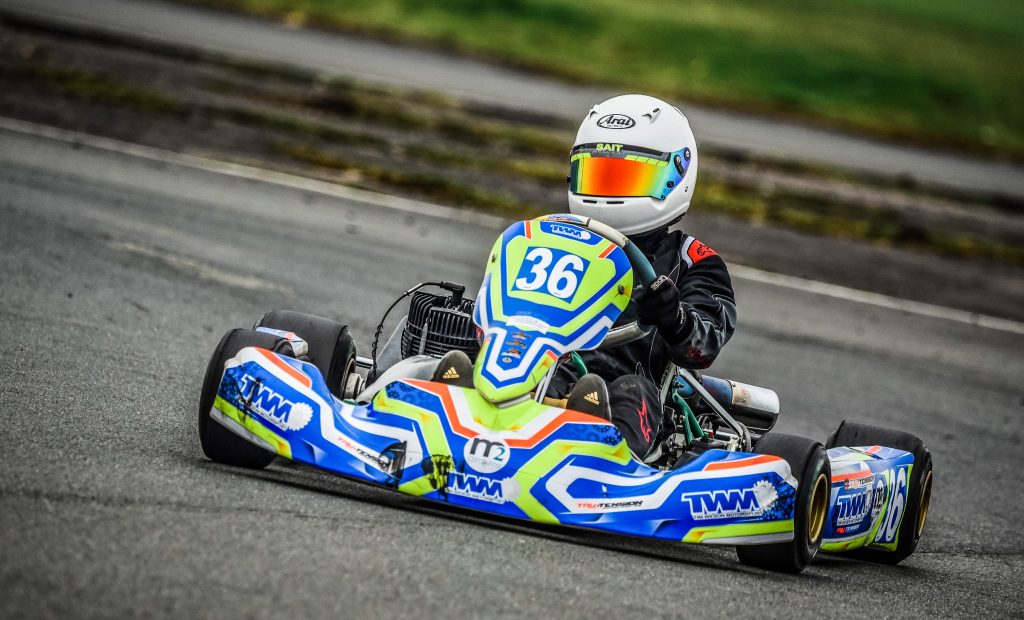 Harvey has now moved into a new category called Junior TKM and will be racing in the 2019 British kart championships starting this weekend. This is a step up in both performance and competition racing against the best in the country.
The championships are based over 6 weekends with two rounds per weekend. You can keep up with results and news by following @BritishKartChamps or @harveyroffe on twitter.
Race Calendar
27-28 April: PFi
18-19 May: Rissington
22-23 June: Fulbeck
27-28 July: Shenington
7-8 September: Kimbolton
19-20 Oct: Whilton Mill
About TKM
Formula TKM was created to provide close and competitive racing. Thousands of drivers have competed in TKM, including FIA World Champions Jenson Button and Anthony Davidson, and double BTCC champion Colin Turkington.
The classes are powered by the TKM BT82 engine made by Tal-Ko, the only kart race engine manufacturer in the UK. The engines are strictly controlled to ensure minimum tuning, most using the latest TAG (touch and go) technology. Maxxis slick and wet tyres provide the grip.
---