Cyber Essentials helps you to guard your company against cyber attacks by implementing IT best practices.
What is Cyber Essentials?
Cyber Essentials is a Government backed scheme that will help you to protect your organisation, whatever its size, against a whole range of the most common cyber attacks.
There are two levels of certification:
Cyber Essentials
The self-assessment option gives you protection against a wide variety of the most common cyber attacks. This is important because vulnerability to simple attacks can mark you out as target for more in-depth unwanted attention from cyber criminals and others.
Certification gives you peace of mind that your defences will protect against the vast majority of common cyber attacks simply because these attacks are looking for targets which do not have the Cyber Essentials technical controls in place.
Cyber Essentials helps you address the basics and prevent the most common attacks.
Cyber Essentials Basic – £300+VAT
Includes:
Cyber Essentials Questionnaire
External Vulnerability Scan
Certification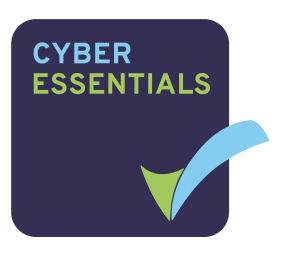 Cyber Essentials Plus
With the same certification as Cyber Essentials, Cyber Essentials Plus includes a hands-on technical verification. Alternatively you can familiarise yourself with cyber security terminology, gaining enough knowledge to begin securing your IT.
Cyber Essentials PLUS – £1850+VAT
Includes:
Cyber Essentials Questionnaire
External Vulnerability Scan
Onsite internal network scan
Certification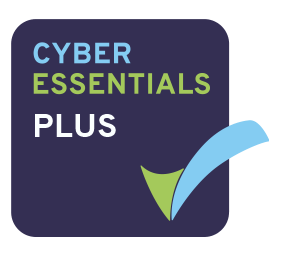 This higher level of certification includes all the previous but offers even more assurance through an additional and thorough on-site internal scan of your network focusing on workstations & mobile devices.
Cyber Essentials Plus involves an external vulnerability scan and internal endpoint assessments. This means that we will visit your office (physically or virtually) and perform tests that are in line with the Cyber Essentials requirements. Site visits charged separately and prices for half day or full day will be provided separately if required.
We specify the requirements under five technical control themes:
Securing your Internet connection (Firewalls and routers)
Securing your devices and software (Secure configuration)
Control access to your data and services (Access control)
Protection against viruses and other malware (Malware protection)
Keeping your devices and software up to date (Software updates)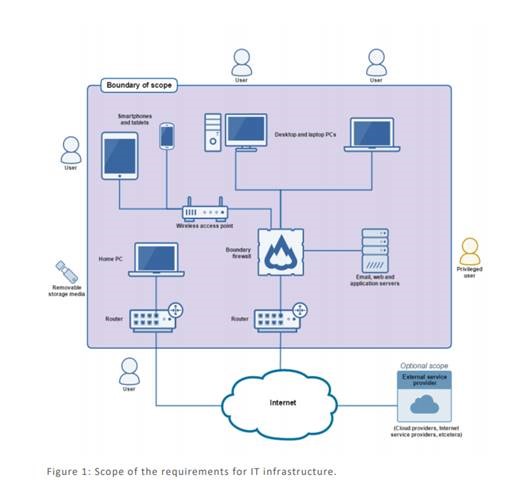 ---
Why should you get Cyber Essentials?
Certified cyber security
Reassure customers that you are working to secure your IT against cyber attack
Attract new business with the promise you have cyber security measures in place
You have a clear picture of your organisation's cyber security level
Some Government contracts require Cyber Essentials certification